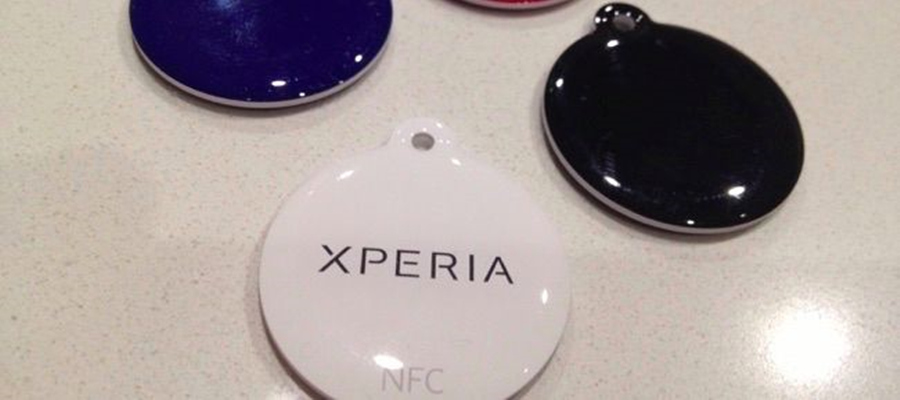 Using NFC tags and CHIP: a perfect win-win situation
"How to operate a smartphone with NFC tags"
In January 2014 CHIP print magazine and published a large article about how to operate a smartphone with an NFC-tag. Each copy of the print magazine included one NFC-tag sticker for free. The article provides useful tips and explains step-by-step how the NFC-tag can be configured and how user can enable common individualized smartphone profiles and functions just by tapping the smart phone on the sticker. Readers learn e.g. how to activate WLAN, set the mobile phone on mute, start time recording or to deactivate PIN locks automatically. During a couple of weeks several sequels followed. In parallel the announcement of the cooperation has been spread via e-newsletter to a broad data base. On top a web banner created awareness and was linked to the CHIP Kiosk – an e-commerce section where you can buy the NFC-tags.
Great Creativity Group can provide all passive NFC products like NFC tags, stickers, labels, NFC smart cards, NFC wristbands, keyfobs/ epoxy tags, posters etc. All NFC products can be customized per your requirements.
A successful campaign
CHIP could sell more than 80,000 pieces of the 3 DVD edition, which included the free NFC-tags and has been delivered to a large tech community – at least 15 % more print magazines than in average. Almost 90,000 tags were deployed and delivered by Winckel to the publishing house. The total reach amounted to 1.87 million readers in Germany, Austria and Switzerland.
The NFC consumer engagement project was the first of its kind with public media. Due to the satisfying results and positive feedback from the CHIP reader it surely won't be the last.
About NFC
Near Field Communication allows a device, usually a mobile phone, to collect data from another device or NFC tag at close range. In many ways, it's like a contactless payment card that is integrated into a phone. In other ways, it's similar to Bluetooth, except that instead of programming two devices to work together, they can simply touch to establish a connection. The roots of NFC are directly connected with radio-frequency identification (RFID). NFC has been originally designed as a subset of RFID with a shorter communication range for security purposes.