Smart Silicone RFID Bands Technology use in Zoo!
Silicone RFID Bands
With the development of modern science and technology, people's demand for diversified life is getting higher and higher. RFID has entered into various aspects of modern life. Not only in the industry, logistics and other intelligent industries, but also widely used in the leisure and entertainment industry.
RFID technology is applied to the first multimedia nightlife experience project in Asia!
To commemorate its 45th anniversary. The Singapore Zoo's "Rain Forest Lumina" was the first to launch a ground-breaking night experience with a wildlife park as the backdrop, lighting and sound effects, and the smart RFID technology.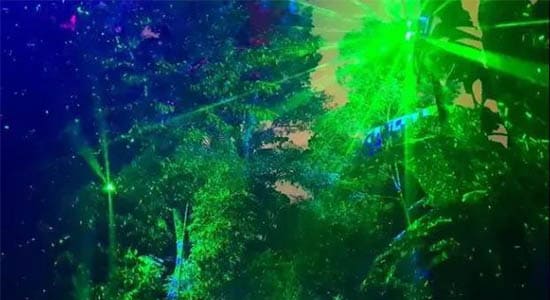 The "Rain Forest Lumina" is composed of more than 10 areas. It adhering to the concept that everyone has to belong to their own exclusive role in the rainforest. Open the Rain Forest Lumina at the Singapore Zoo, in which you can play with animal, together to listen to the voice of the animals, walk together in the lamplight makes rainforest enjoy glaring color of visual impact. Let visitors experience the rainforest and the vitality of nature.
How to apply smart RFID technology in Theme Park?
To creating such a cool theme park. In addition to multimedia applications, intelligent RFID technology also shows a powerful role.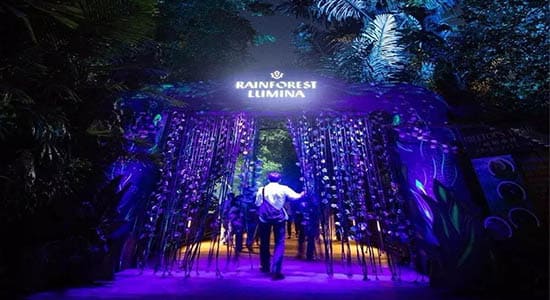 At the entrance, we can see every visitor are wearing a silicone RFID bands instead of traditional paper ticket. Different animals have different personalities and responsibilities, and a smart wristband of different colors represents each animal. When visitors wear a RFID silicone wristband to enter the event site, the wristbands will become a trigger to participate in some activities. Different wristbands will trigger different animal images during the activity.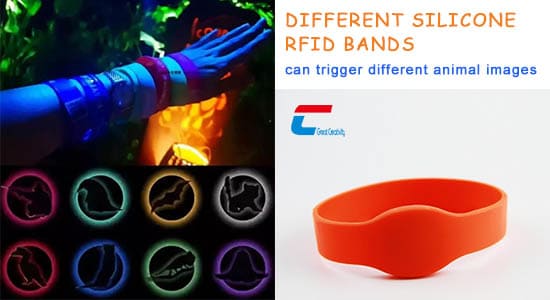 What can Silicone RFID Bands do?
RFID wristbands adopts green environmental protection silicone material. With reusable, waterproof, wear-resistant characteristics, and comfortable to wear, beautiful appearance, also with decorative. And also can realize Electronic Ticket Function, Identification and Cashless Payment.
So it is the Perfect solution to the common theme park tedious procedures, but also can reduce the manual check-in and other problems. At the same time, people can throw away all kinds of complicated objects and just wear a wrist band to enjoy the happy time in the theme park.