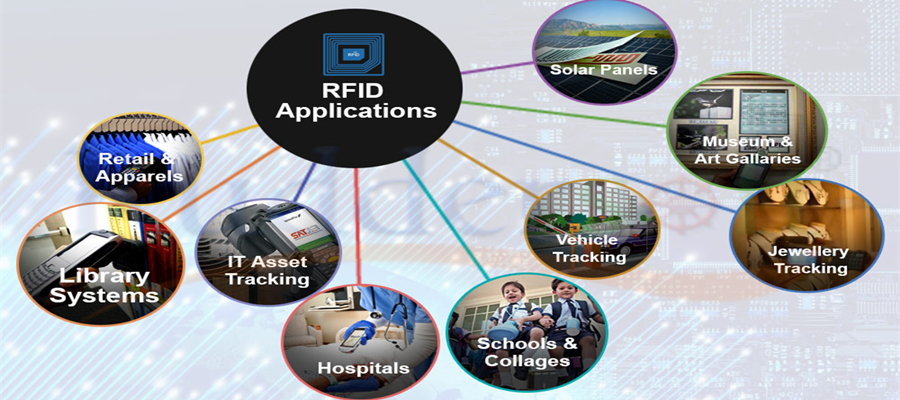 When you make a deal with Chuangxinjia for the management of your conference or exhibition, RFID application, as one of the top manufacturers in RFID products and smart cards/access control, we ensure that you are able to engage your audience and provide them value-added services and a satisfying experience in the most cost-efficient and hassle-free manner.
RFID tags and wristbands provided by us can be used to track and authenticate patients, from new born babies to seniors or those in need of intensive care. Doctors and Medical staff can immediately identify a patient and the medical record with a handheld reader and update current information to the system. With non-allergenic silicon and waterproof design, the one-time using RFID tags/wristbands we supply are safe, convenient and easy on your budget.
They can also be designed so as to facilitate survey asset management (to ensure, for example, through an automated procedure that nothing has been left out of a critical surgery kit), patient wait-time management and medication authentication and control in bedside care (assuring the delivery of right medication to the right patient).
To add to all this, we can also assist you in other day-to-day activities at your workplace/hospital/clinic. This will include inventory management and supply chain regulation of high-cost items like pacemakers, defibrillators, and artificial joints (requiring a high degree of traceability from the supplier to the patient). We can also help you with our range of access control devices for your employees and solutions focused at document and record/file tracking.
We understand the significance of the service you deliver and will try to help you in our own way by helping you do the same in a more efficient, safe and cost-effective manner through the broad range of our products and services.
One of the most innovative and creative RFID applications by us is the event management automation solution, consisting of a variety of products to carry RFID tags, such as different kinds of RFID wristbands, RFID key tags and smart RFID cards.
This rfid application consists of multiple RFID readers installed at multiple locations at the event venue and RFID tags carried by each visitor. Identification of unlimited number of visitors can be done from a distance of multiple meters by our sophisticated HF/ UHF long- range RFID readers with a completely non-line-of-sight communication and with no manual intervention. Real time updates are displayed instantly at the venue and they can reach a wide audience outside through social media.
The major tasks carried out by our event automation solution are: Identification, authentication, access control, traffic flow monitoring, social media integration, event analysis etc. The E- purse feature of this application enables the visitors to do monitory transactions using the RFID tags issued to them making the event completely cash- free.
Our experience and expertise in designing RFID cards and access control systems has helped us in delivery of cost-effective products which ensure an omni-directional, real-time monitoring and management of crowds, while reducing your laboring costs and preventing counterfeiting of passes or wastage of time at the entrance for your concert or festival. Our social media integration feature and excellent customization capabilities guarantee successful branding and promotion of your concert image.
From products which can enhance the fan experience to ones which can precisely measure race times, Chuangxinjia offers a wide range of solutions and accessories for sporting events. RFID inlays and wristbands can be customized for the event and scanned using stationary readers at the gates to grant spectators entrance. This ticketing application serves to enhance security and prevent counterfeiting, reducing the overall labour costs.
For racing, we offer particularly unique and innovative solutions. This technology also allows for friends, family, and fans who are watching the races to locate their participants and position themselves along the course to cheer them on at different locations and present personalized messages of encouragement.
As always, these brilliant solutions will be brought to you by Chuangxinjia through a business model which guarantees the best combination of reduced costs, creativity and customization.
At the fuel dispensing centre, the personnel in charge of re-fuelling are supposed to wear an RFID wristband. Before each transaction, the information on the wristband is read and recorded by the RFID reader and sent to the central software. The final information recorded includes the UID and name of the personnel, number of transactions, amount of fuel dispensed etc. At the end of the day, this information can be submitted to the managerial authority against the cash collected, which simplifies the task of account management at the station and guarantees transparency.
Such an RFID-based solution eliminates human error with manual entry of data, provides accurate reading/data analysis and saves time while reducing the labour costs.
We, Chuangxinjia, understand the immense significance of promotion and publicity for brands and companies and offer multiple creative solutions catering to such needs.