Customer of customized silicone NFC wristband visit our company
Hello guys, thanks for coming again to read my article, this is Shelley again.
Today I will answer your question about "can I have the silicone NFC wristband for door access and payment both functions"? Do you have any idea for your project?
Warmly welcome our Spain customers come to Chuangxinjia RFID tag factory to visit. We appreciate that you can choose our company to be your supplier. For sure we will not let you down because we are the professional RFID company with 13 years experience. So any questions please tell us freely.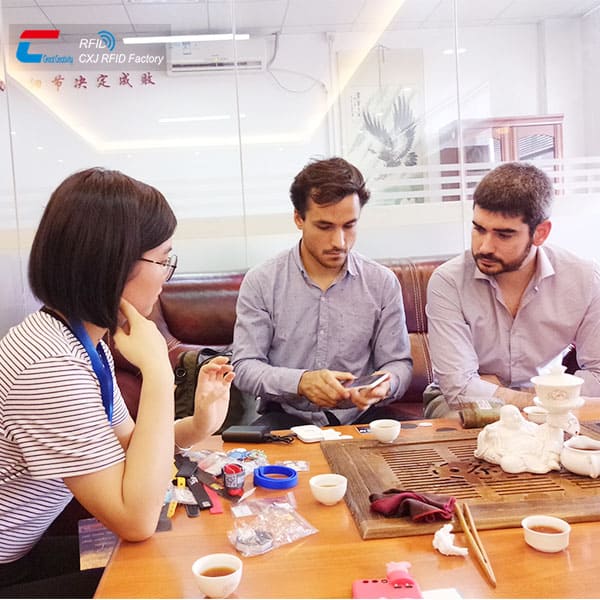 Customer inquiries:
1. We would like to use RFID woven wristband instead of normal entrance ticket for our music festival door access.
2. And RFID silicone bracelet for hotel door open.
3. Except door access, we also want to have the payment function. Does they can realize in one band?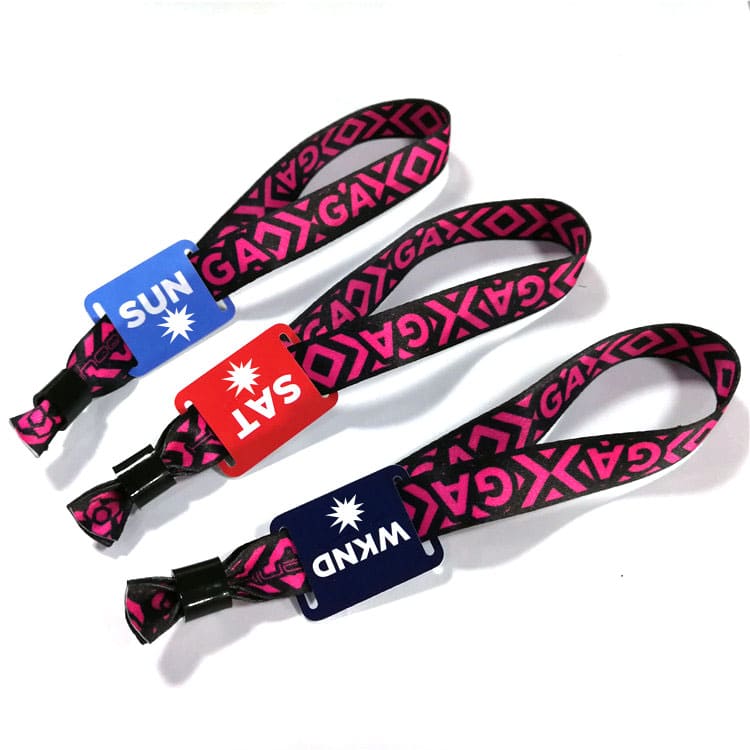 Professional solutions:
Chuangxinjia RFID supply: yes, it is very good choice to use RFID wristbands instead of normal ticket and card. Because wristbands are more easy to hold it, and won't lose.
For realize the door access and payment two functions in one RFID silicone NFC wristband is possible. We can make two chip in one small card with wristband.
NFC (Near Field Communication) use for payment; the working frequency is 13.56MHZ; and reading distance between 1-10cm.
RFID (Radio Frequency Identification) use for door access; It including LF, HF, UHF; the working frequency for LF is 125Khz-134.2Khz; for HF is 13.56MHZ; for UHF is 860-960Mhz; and the reading distance is according to different chip can reach 1-10cm and 1-10m.
So here for Spain customer we suggest use NFC Ntag 216 + RFID Mifare Classic 1K S50 to realize door access and payment both function in one band.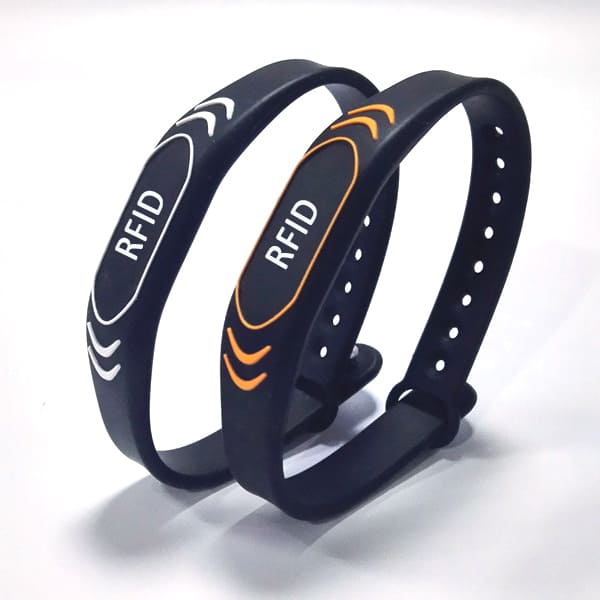 After the customer visit our factory, production line, and our market office, headquarters, they said everything was perfect. We are the company what they are looking for.
Yes, CXJ RFID Factory are focus on product quality and service; we are focus on production and research and development; we are focus on improve our technology to be more and more good for our customers.