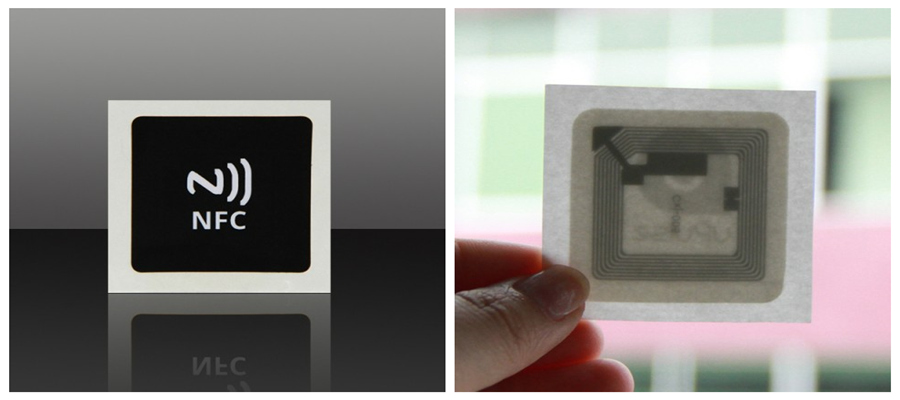 NFC tags, stickers and labels which contain a small unpowered NFC chip allow you to transmit digital information to your electronic devices like smartphone at short range. NFC tags, NFC stickers, and NFC labels, they look cute and free to use, and be widely used in access control, tickets, metro/bus ticket, mobile phone NFC applications, asset management, aviation luggage management, post or express parcel management, file tracking, library management, auto fare collection, parking system, logistics, warehouse management, counterfeiting etc. NFC tags, NFC stickers, and NFC labels can be applied in APP quick launching, poster, quick connecting with Bluetooth enabled loudspeaker/earphone, WIFI connecting, information exchanging, anti-fake etc. Program is rewritable and customized by users' habits. Shenzhen Chuangxinjia Smart Card Co.,Ltd. print custom data encoding service: email, text, phone number, URL etc.
PET, which stands for polyethylene terephthalate, is a clear, strong and lightweight plastic belonging to the polyester family. People prefer PET material Anti-Metal NFC tag because pet is hygienic, strong, lightweight, shatterproof, heat resistance, and waterproof. The most important thing is that PET is recyclable and highly sustainable. It's the most recycled plastic in the worldwide and can be recycled again and again.
A variety of shapes and sizes are offered for pet Anti-Metal NFC tag. Material for NFC PET tags can be white PET or transparent PET. Custom printing has 4 color offset printing, digital printing, and silk printing.
Great Creativity also provides Coated Paper NFC Tags, PVC NFC Tags, Clear NFC Tags (Dry/Wet Inlay),NFC key tags. If you want apply the NFC tags to a metal surface. Then you need to choose Anti-Metal NFC tag so that the tag readability will not be interfered by the metal. Just contact us for more custom service.