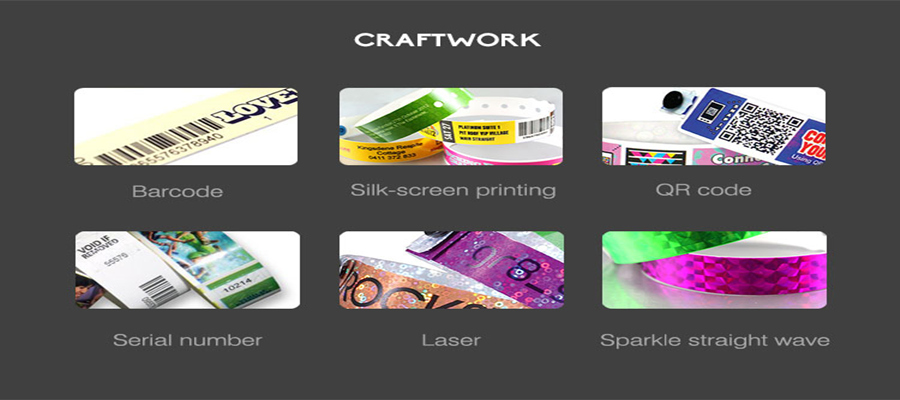 We provide popular and good quality RFID PVC wristband, which are also top available on the market. Shenzhen Chuangxinjia produces varieties of RFID wristband, such as RFID disposable paper wristband, RFID disposable PVC wristband, RFID fabric wristband, RFID silicone wristband etc. It is made up of disposable PVC and thus is easy to use and deal with during and after its usage. To add to all this is the comfortable button lock feature provided with the wristband. The durable and water-resistant PVC material enables its usage for many applications.
The reading range for this wristband nearly is up to 10 cm when you use HF/LF RFID chips, which can be extended to 8 m using an UHF RFID chip. In the healthcare industry, RFID PVC wristband guarantees to be safe and convenient and can be used to track and authenticate patients, from new born babies to older people or those in need of intensive care. At concerts and festivals, RFID PVC wristband is hugely useful in event management, right from regulating access to visitors to streamlining crowd management, brand promotion and deals at the event place.
We provide popular and high quality of RFID PVC wristband, which are also leading on the market. PVC RFID wristband is widely used in school, bus, amusement park, community access, swimming pool etc. The RFID PVC bracelet is used for hospital patients as well as for prison inmates, for access control to events, festivals lasting several days. Moreover, made of PVC material, RFID fabric wristbands are completely waterproof and easy to wear. Certainly, they can be made of PVC & PET in order to enhance the durability for lasting use if customer is in demand.
Available in PVC material, RFID festival wristband works at the operating frequency of 125 KHz or 13.56 MHz. In particular, designed for festival events, RFID festival wristband has the suitable reading distance up to 20cm, which enables participants to come and go easily and freely. Moreover, RFID festival wristband is very adjustable and easy to wear for participants with the operating temperature from -40 to +80 Degrees Celsius.