A Branded Client Came for A4 Paper RFID Tag Production Visit
CXJ RFID tag factory welcomed the intentional customer of A4 paper RFID tag products on 26th May, 2022. The main reason for the customer's visit is to inspect the equipment environment, supply capacity, technical support and product quality of the RFID factory before large-scale orders.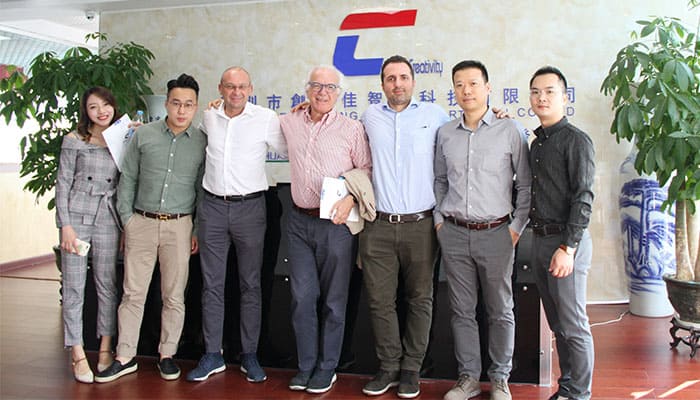 First of all, Mr. Liu, the general manager of CXJ RFID Factory, lead customers to visit our dust-free workshop, and explained the whole production process of RFID label products according to the needs of customers. Sales representatives and business people received together. The whole visit and inspection process was very smooth.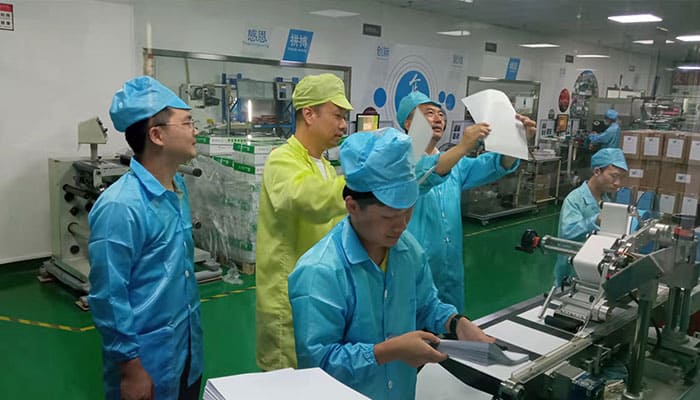 After visiting the production workshop, we came to our RFID products show room. There are various types of RFID products, which can more comprehensively provide customers with the most suitable products. In addition to the concept of serving customers, we also have the concept of cultivating customers to help customers plan more product lines and possibilities. Mr. Liu's introduction gave customers a more comprehensive understanding of the RFID industry.
The last part is the technical meeting, mainly by our RFID technicians with RFID antenna/tag design capabilities and solution design capabilities to propose solutions for customers, and provide customers with better services and guarantees from a technical level.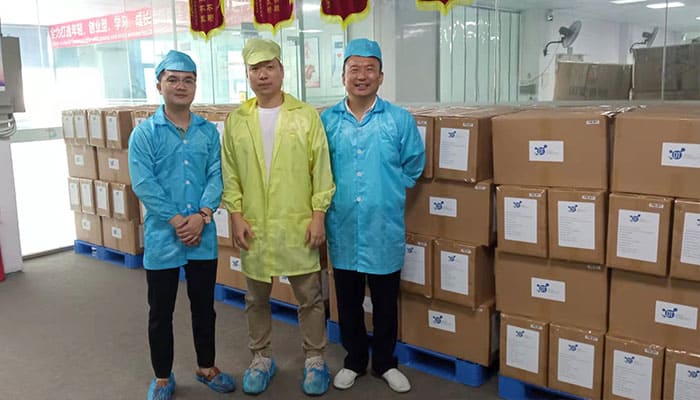 Customer's product requirements and solutions:
The client hopes to apply RFID technology to A4 paper, and each A4 paper needs to be affixed with an RFID label, so as to reduce labor costs and facilitate the filing and management of document paper.
After a full understanding of the customer's product application, our professional technician make the corresponding antenna design according to the customer's product requirements, and combined with the RFID UHF tags and using Alien H3 or HEC chips recommended by our sales. The chip has excellent read sensitivity, excellent working distance, and can reach a read distance of 10 meters with a suitable antenna. In addition to file management, it can also be applied to inventory and tracking of fixed assets, product certification, baggage handling and tracking, item-level labeling, etc.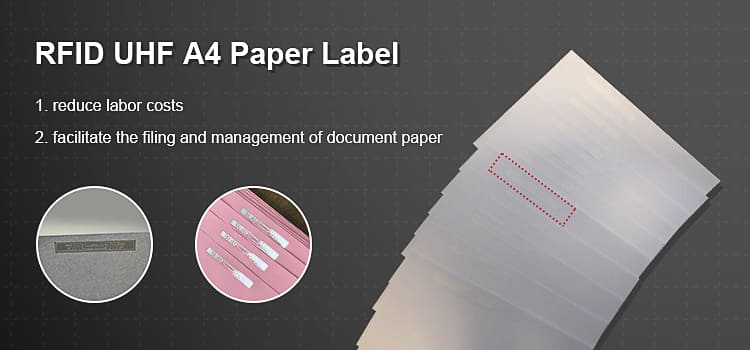 In the end, with the efforts of both parties, RFID solutions and technical pain points were successfully optimized for customers, so that customers have a further understanding and trust in CXJ RFID factory. At the same time, the excellent properties of our RFID tags, advanced RFID label automation equipment and supply capabilities have left a deep impression on customers.
It can be seen that the factory inspection work is particularly important for the long-term cooperative relationship between customers and our company.
Improve customers' understanding of factory strength and product production;
Better dispel the doubts before placing an order of customers, and strengthen their trust in our company;
Better help our company to achieve long-term and stable friendly cooperative relations with customers.
CXJ RFID Factory welcomes customers who have RFID product needs to come to the factory for inspection. We will do our best to make progress together with you. If you also need RFID tags, RFID wristbands, RFID smart cards, RFID reader and writers or other RFID products, please Contact Me Now!
Email: info@cxjrfidfactory.com
Mob/WhatsApp: 0086 13510271993
Skype: chen.fangqun
I am Shelley, online and waiting for your request!