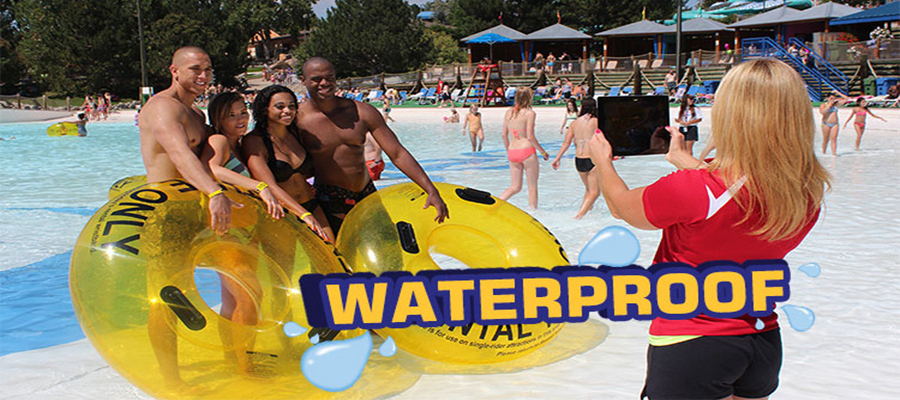 RFID silicone bracelets surely be high performance with RFID technology and widely used, we can see them be used for access control, amusement parks, water pool and some club membership, the silicone material can touch people skin more comfortable and softly. We do not worry more sweating or easy for losing. They make our private information more security with RFID technology and identify more easy.
Waterproof RFID silicone bracelet are suited for the beach, swimming pools, water parks, health spas, gyms, sports clubs along with any other RFID access control application where a waterproof bracelet is needed. Available with both 125 KHz LF and 13.56 MHz HF for short to medium range reads of up to 60mm depending on the reader.
We provide rewearable RFID silicone bracelet that are flexible, waterproof, and have a comfortable feel. They are offered in adult, youth, and child dimensions. Additionally they also can be equipped with your own logo design, in addition to a option from one of our many color offerings.
Shenzhen Chuangxinjia Smart Card Co.,Ltd. found in 1999, and our factory have 3 lines packaging production, pour sealing machine 3 units. Own 2 lines combined with die cutting production, 2 sets composite machines, 2 units die cutting machine, 2 units slitting machine. There are 2 lines smart card production, all new printing machine 2 sets which imported from Germany, 2 sets on magnetic machines, laminating machine 10 sets, punching card machine 3 sets, 6 sets "PingMa" machines, 2 sets ink-jet printing machines, laser code machine 2 sets, convex code machine 2 sets, 6 sets NBS printer, etc.