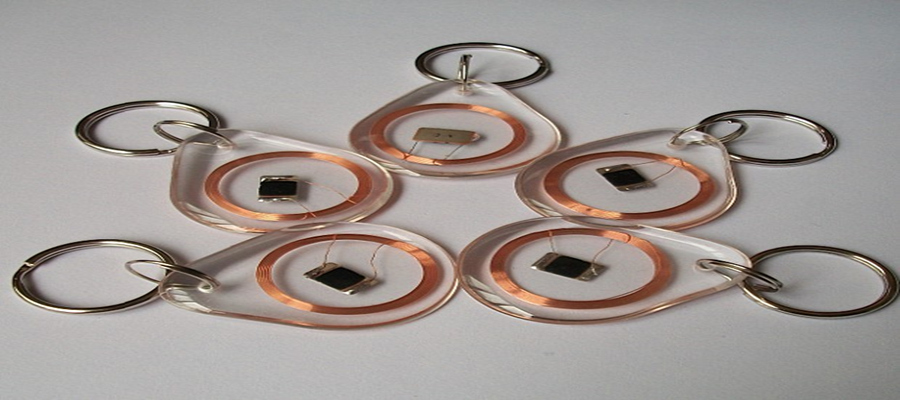 RFID keyfob tag also be called RFID coins tag, it is created by combining printed media with either a visitable or hidden NFC tag,usually the form is NFC sticker inside. Customized RFID keyfob tags are full color print,and the printing information include branding, promotions or an logo.
Customized RFID keyfob tag is a NFC tag in the heart of each keyfob tags,once encoded with your desired web address, text or command the NFC sticker can simply stuck onto the visible face of the RFID keyfob tag. RFID keyfob tag are used in Hotel, Family, etc. RFID keyfob tag makes it extremely easy for customer to open doors, make things more easily.In order to protect your safety, you can write the information inside the chip, then locked, cause NFC chip can writable(write the inforamtion you want,like Web,phone number, your name etc), also have locked function.
The CXJ RFID keyfob tag is devided three types by frequence, and the LF tag is 125KHZ, HF tag is 13.56mhz, UHF tag is 860-960MHZ. Common size is 25*35MM or customized, and the products of Shenzhen Chuangxinjia Smart Card Co.,Ltd. are through the ISO14443A, ISO14443B, ISO10693.
Each RFID chip has different memories which can store different information. For the application of NFC keyfobs tag is proximity access control in the field of hotel room entry or membership management etc. NFC keyfob tags is a typical type of NFC tags. It preserve a hole for easily hanging and also waterproof, fashion, easy for use.