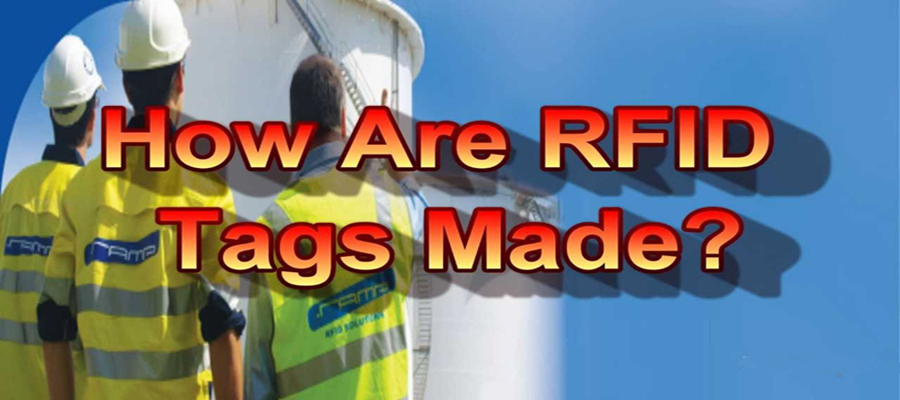 UHF RFID tags and HF RFID tags from the best RFID tag manufacturers. CXJ offers the largest RFID tags combined with the most complete search tool to help RFID professionals find the best RFID tags for their applications.
What are RFID tags made of?
Generally speaking, RFID tags are essentially made of a chip, an antenna and a support/encasement.
The integrated chip (or IC) can contain several kinds of memory and takes care of all tag's activities such as modulating and demodulating the signal and other specialized operations. The antenna allows signal transmission. The supports/encasements can be made of a wide variety of materials and take different shapes in order to meet an extremely large range of application requirements.
From the supports/encasements point of view, What are RFID tags made of in Chuangxinjia? RFID tags are on Chuangxinjia classified according to the following categories:
•NFC Products : Great Creativity Group can provide all passive NFC products like NFC tags, stickers, labels, NFC smart cards, NFC wristbands, keyfobs/ epoxy tags, posters etc. All NFC products can be customized per your requirements.
•RFID Blocking Sleeves: RFID blocking sleeves keep your credit cards, passports, driving licenses, employment ID cards and door access cards etc safe from potential identity thieves.
•RFID Key Fobs/Key Tags/Tokens: These RFID key fobs perform perfectly when it is used in access control solution. That is because it is made from a variety of durable, permanent materials, such as strong and eco friendly ABS, PPS or silicone. And the actual construction of the tag protects the tag by sealing it within the layers of durable material.
•RFID Tags/Stickers/Labels: We offer full list of passive RFID product and professional RFID technology supporting.
•RFID Wristbands/Bracelets: They have different kinds of format in our daily life, silicone RFID wristband, fabric or woven wristband, disposable wristband.
•Smart RFID Cards: Smart RFID Cards normally is contactless smart card and we don't need put this card inside reader, just read far from little distance or touch then the RFID cards can be read.
•Contact IC Cards: Contact IC card is short for Integrated Circuit Card, is the plastic embedded integrated circuit chips. Chips generally use the easy-volatile memory (ROM, EEPROM), protection logic circuit, even with a microprocessor CPU, Contact IC card with a CPU is the real smart card.
•RFID Readers/Writers : RFID reader/writer is radio frequency identification, can automatic recognize the target and access to relevant RFID signal data without human intervention, besides it's easy to operate, can identify fast moving objects and identifying a plurality of RFID tags.