Welcome back to Home
"Company"   "Home"
Q:Do you think this two can fuse?
A:How come! The company is company, home is home; job is job, life is life.this is not to be confuse with both!
May be in your mind the company always around the institution,without any human feelings,family affection, really,In my previous experience of every company,shop,especially all factory is very institutionalized,but my present company is totally different,now let me explain to you what is the attract thing to us from "Shenzhen Chuangxinjia RFID Co;Ltd"!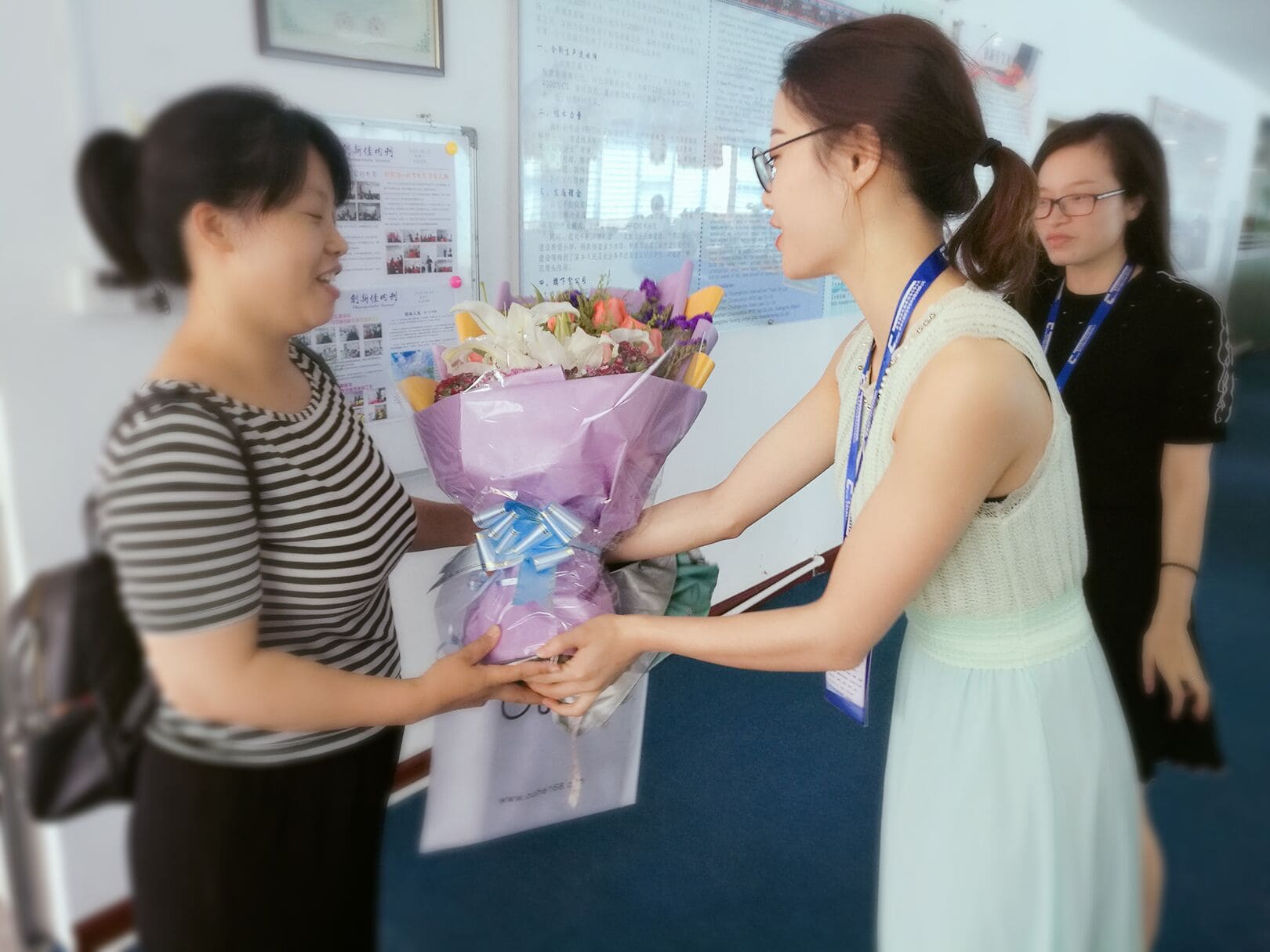 Rnne Tan is a salesman of our "The steel rose sales team",she was very lucky to be a pregnant last year,her baby was birth in Feb of this year, and yesterday she came back to work, in order to show the welcome and congratulations from all the colleagues to her,we order an special bouquet of flowers,by the secretary of Chairmen and the manager of the sales team represent our boss and the company represent the flowers to her.and in the evening,we meet on the dinner table again,we eat the nice food together,and we chat the homely things together,the frame looks very warmth.
Except the greet for every new mother come back,we also have staff birthday party, anniversary celebration etc.and will prepare a warmly celebration every month,also for the very small things will be take care,so in our heart company is the second home for us,the colleagues in here like a big family,this is a very sweet place,it can make you don't wanna leave here.so not all the company is institutionalization,also can be manage like our culture: Army + School + Family! Let every your staff love this place.
The last thing what I want to say is: We love you Chuangxinjia RFID tag Co;Ltd.