RFID clothes tags are improtant or not for a smart stores?
RFID clothes tag
In the wealth list released in early April, the founders of uniqlo again became the richest man in Japan. And half a year ago, they also introduced a management system including RFID clothes tag. It is clear whether RFID tags and smart stores are important or not.
What is smart store?
Intelligent identification


Starting from the consumers entering the store. Through intelligent WIFI, face recognition, and RFID technology to improve the comprehensive identification rate for a single customer. So as to obtain consumer information and data. Which is called intelligent customer flow.



Smart shopping guide


After consumers enter the store, there will be smart clothes mirror, smart makeup test mirror and smart shelf in the store. Which can be collectively referred to as the smart shopping guide in the store. It can improve the volume and conversion rate of the whole store. At the same time, even if there is no transaction, the data can be retained and precipitated to the data bank for secondary touch and marketing.
Intelligent attention


Through RFID clothes tag and electronic scanning technologies to collect consumers' fitting data, attention data, goods data, etc. The more important is that when consumers leave the store, they can continue to reach consumers. Whenever a new product is launched, there is a marketing campaign. Or when the consumer consumption cycle changes, the manufacturer can reach the consumer, and the whole process is carried out around the store.
Smart stores facilitate the transformation and upgrading of the clothing industry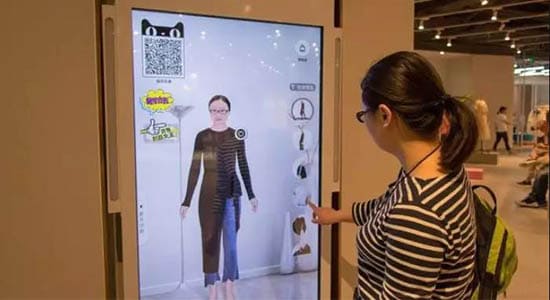 When you come to the store, see a variety of clothes but do not know where to start. A fitting let you spend physical energy and hesitant. Then the magic mirror placed in the store will play a role to help you try on. Simply standing in front of the screen and swiping can help you choose clothes, fitting clothes, recommend a variety of collocation. If the store is small and cannot display all the goods, at this time, the cloud shelf can synchronously present a large number of undisplayed goods for you to choose, select the goods and scan the code to place an order, the fastest delivery can be in your hands on the same day.
At present, these high-tech smart stores have been used in many well-known clothing brand chain stores.
Thanks for reading my article. If you are interesting at this, please feel free to contact me at: Info@cxjrfidfactory.com
Skype: chen.fangqun
WhatsAPP: +86 135 1027 1993