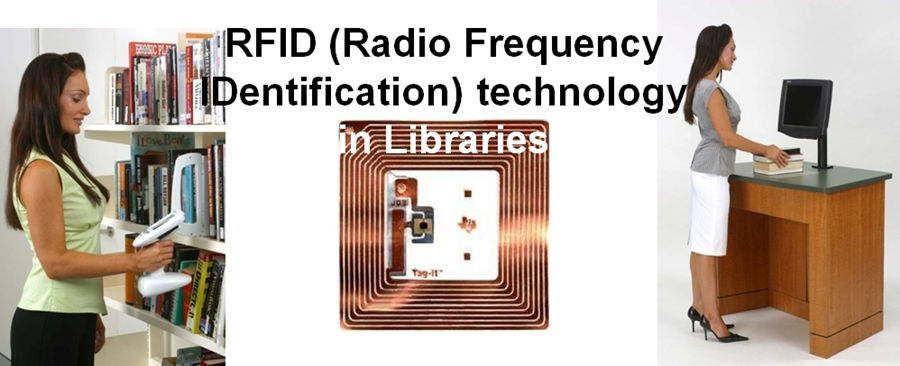 Library RFID tags contain electronically stored information. Hence, this kind of RFID tags for library has the short range reading, heightening the security and privacy in the process of library management. That is to say, library RFID tags' short reading distance assures to track and locate the books or documents accurately, safely and quickly. Owing to the special paper material and 3M Glue adhesive on the back of RFID tags for library, librarians can easily paste the labels on books and materials yet hard to fall, undoubtedly making the stable and flexible RFID library tag extremely r for tracking books in library or tracing other paper material items.
Evidently, library RFID tags for library can address the issues existing in traditional libraries without difficulty, including time consuming, security and access control. As the crucial part in managing libraries, RFID tags for library have the ability to streamline the process of book management, lower the labor intensity of librarians and accelerate the efficiency of library control.
Meanwhile, these intelligent RFID tags for library also make readers borrow and return books more conveniently and quickly, and achieve the unity among the process of recording and lending information, all of which means that RFID tags for library contribute a lot to facilitating readers and librarians. This is where RFID technology can come to the aid of library managers and users.
All in all, by right of the brilliant performance and high quality, RFID tags for library are the evitable choice of library management modernization. Shenzhen Chuangxinjia Smart Card Co., Ltd. is China's leading major smart card manufacturer, and specializes in producing arguably the world's most extensive line of low cost RFID tags for library, which are suitable for any vertical markets, and have obtained the National Integrated Circuit Card Register Certification, IC Card Manufacture License and ISO9001 Quality Management System Certification. Using barcodes, a library management system can keep records of lending, borrowing and shelving status of items such as books, audio or video tapes, CDs, DVDs, etc.
Our library RFID tags are designed and manufactured with recognized industry standards relevant to RFID and its markets but most notably for use in the demanding environments to recognize and understand your business's RFID and NFC needs. Many libraries are switching over to RFID applications, for example, the Vatican Library. With its priceless, ancient collections of 2 million books and manuscripts, the Vatican Library is now using RFID to track, manage and secure its assets.