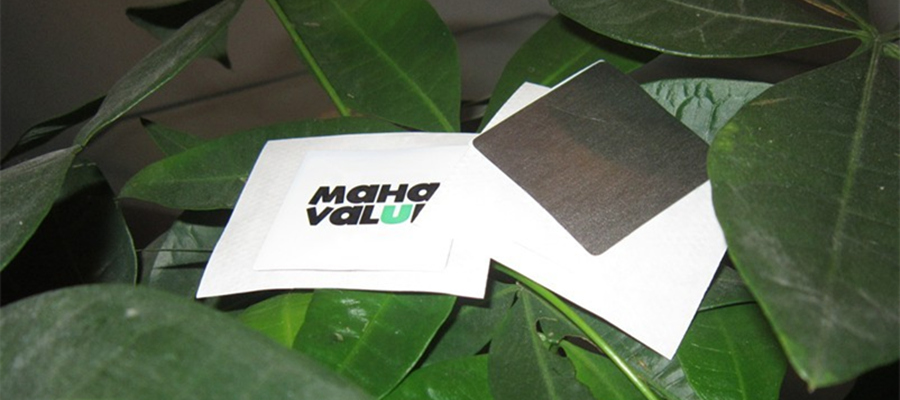 Anti-Metal PVC NFC tag is also known as metal RFID tag, Anti-Metal PVC NFC tag , metal adhesive RFID label. Shenzhen Chuangxinjia Smart Card Co., Ltd specializes in producing arguably the world's most extensive line of low cost RFID tags metal, which are suitable for any vertical markets. Our Anti-Metal PVC NFC tag are designed and manufactured with recognized industry standards relevant to RFID and its markets but most notably for use in the demanding environments to recognize and understand your business's RFID and NFC needs. Very much similar to current wireless technologies like Infrared, Bluetooth; NFC is short ranged wireless telecommunication technology.
NFC uses loosely coupled inductive circuits to exchange power and data (or information) over a short distance usually less than 10 centimeters. NFC tags can be produced at cheaper costs and they get embedded nearly in anything like sticker, posters, glass etc. Although NFC is very similar to infrared and Bluetooth, NFC takes lesser time in data transfer as compared to other wireless technologies.
To effectively communicate NFC devices has to be in close vicinity of each other hence more secured. For example, in hotel you have to hold your NFC enabled smartphone above RFID chip to read menu card in your smart phone. So instead of swapping card on device, you just need to hold your NFC enabled phone near NFC device and appropriate amount will be deducted. Every time you make payment using NFC enabled phone, secure PIN will be required to input making overall process secured.
Similarly City bank group, Master Card has stepped in NFC technology enabled applications and devices. Money can be transferred from one account to another account through NFC enabled mobiles. Scientists are keen to develop fantastic devices using NFC which will capture all information of your health status and will be transferred to doctor's mobile with the help of NFC. NFC has just arrived in India and expected to spread widely in daily use within a year. So in all Near Field Communication – NFC has bright future in India as well as World which will bring revolutionary changes in our daily lives.
Furthermore, the NFC Reader is available in module form, permitting easy integration into bigger machines, such as POS terminals, physical access systems and vending machines. All major mobile phone brands have introduced phones with NFC technology including Samsung, Nokia and Apple, across all types of operating systems. Soon enough, payment by mobile phones will be both popular and preferred, because tapping your phone on a reading device is way easier than counting currency notes, or even the use of plastic money since its still more time consuming than using NFC integrated mobile phones.