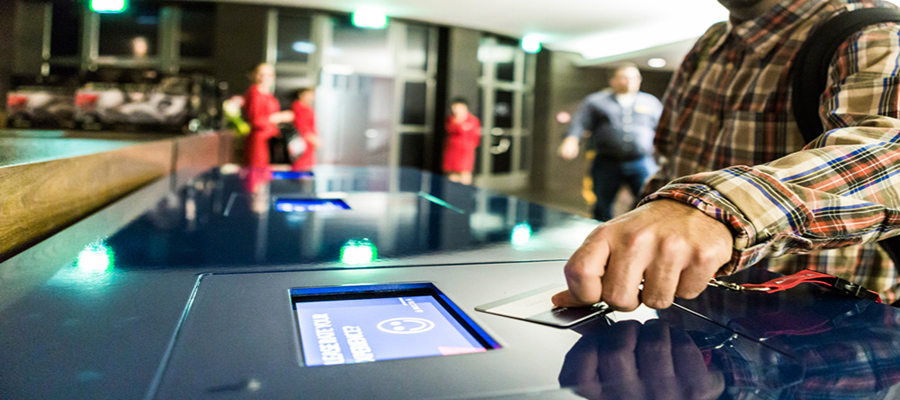 Radio Frequency Identification (RFID) technology is making waves in the global festival, live event and brand experience markets. This secure electronic chip embedded into a wristband, card or lanyard is widely used in live events for Access Control, Cashless Payment, and Brand Amplification deployments. Events with integrated RFID solutions benefit from improved operational efficiencies, increased on-site revenue and an enhanced patron experience.
For event organizers who haven't yet implemented the technology or experienced it first-hand, Intellitix's CEO and Head Pilot, Serge Grimaux, explores the top ten myths surrounding the use of RFID for events, and debunks them once and for all.
MYTH 1: RFID IS NOT SECURE
RFID is proven to be more secure than any other identification technology such as barcodes, magnet stripes and chip cards currently on the market. Security of an RFID platform has more to do with the entire makeup of the system including user management, data management and server security. Intellitix's Cashless Payment solution is the only system of its kind to have achieved the EAL3+ Common Criteria Certification, ensuring the system follows the highest security standards.
Our RFID platform eliminates ticket fraud, theft and loss of money, making it more secure than carrying cash or credit cards around a live event site. Unlike systems such as the Oyster Card, no cash or sensitive payment information is ever held on the actual wristband itself. If the wristband is lost or stolen, no money is at risk and the wristband can easily be deactivated and immediately replaced without losing any credit if it's been registered.
MYTH 2: RFID RELIES ON WIFI SIGNAL
Intellitix uses a server-connected system that does not operate off the public Internet. In the event that the local connection with the on-site server is down, our Access Control entry portals and Cashless POS terminals continue to operate in non-server-connected mode without a hitch, ensuring 100% uptime across the event without any entry or payment disruptions. Bar, food and retail concessions will always be able to take Cashless Payments with speed and security.
MYTH 3: RFID SPELLS THE END TO PRIVACY
Using a mobile phone, buying anything online (including a ticket) and owning a credit card involves sharing far more data than having fun at a festival while wearing an CXJ RFID wristband. There is the concern – particularly in the UK festival market – that it is a bit 'Big Brother' and that wearables let people spy on you. That's not true; data sharing is entirely optional for the end user. No data about a patron is shared with a third party without their express permission or knowledge. Should a patron choose to share their data with a brand or sponsor, it would be entirely up to them. The heart of the festival experience remains unaffected by RFID and patrons can still use the technology without sharing their personal details.
MYTH 4: RFID TRACKS YOUR EVERY MOVEMENT
The RFID tags that Intellitix use at live events are passive and have a short read range. Consequently, unless the patron actively places their wristband close to a reader, RFID for events (such as a festival entrance to validate their access rights, or to take part in a sponsored brand activation like a photo booth or contest) their location is unknown. RFID is not used to monitor or track individuals; it is primarily used to manage the influx of large crowds at an event. RFID is also used by organizers to undertake insightful post-event analysis, enabling organizers to personalize the festival experience and improve offerings for future attendees.
MYTH 5: RFID IS TOO COMPLICATED FOR MY AUDIENCE
RFID solutions have been readily adopted by over 15 million patrons across the world's largest festivals. Patron communication is key for a seamless deployment, which includes education on how to use the RFID wristbands, how the technology benefits them, and any event-specific policies. Patrons will have more time to spend enjoying the festivities and less time worrying about hitting the ATM or waiting in long queues.