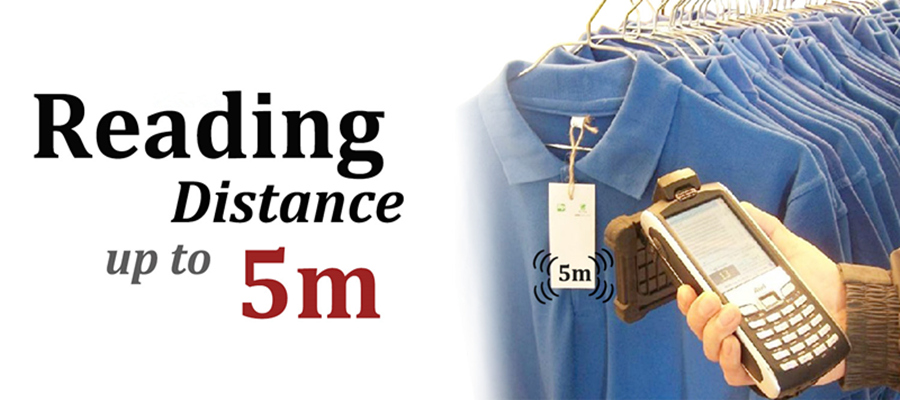 Custom RFID Clothing Tags
CXJ RFID Clothing Tags are ideal for tracking linens, uniforms, and other garments. The use of RFID (Radio Frequency Identification) technology in the fashion industry is increasingly prevalent and proving to be an ingenious time and money saver.
The clothing industry is a typical industry of RFID applications, currently RFID has been widely used in various links of garment industry. The typical applications are included: production control and management , warehouse management and inventory , sales order system, anti-counterfeiting and falsifying tracking system, store inventory, fast cash register, CRM Management (VIP customers), fast experience system etc.
Can RFID tags be sewn into clothing?
Yes. A number of companies make RFID Clothing Tags encased in protective plastic. These tags are designed for use in the laundry and uniform rental business. The tags used are typically 13.56 MHz tags, which have a read range of less than 3 feet (1 meter). Today, there is no way to embed a tag that is undetectable to the consumer into clothes. Companies that are testing RFID systems for tracking clothes in the supply chain are putting the RFID transponder on a hangtag that the consumer cuts off before wearing the item.
At Chuangxinjia we offer a smart tag solution that can embed RFID (Radio Frequency Identification) into clothing securely and accurately. These RFID clothing labels are small, embedded passive radio frequency identification (RFID) tags that allows retailers to quickly and easily manage inventory and track movement, especially compared to barcodes. RFID Clothing Tags are a technology used in the clothes industry, This means there is no tag to fall off or remove, so you can both track products and preserve the brand to combat counterfeiting with less risk of human intervention.
Custom Your Ideal RFID Clothing Tags Printing. Order Now! Available in Standard or Custom Sizes.