Document Management UHF RFID LED Label Tag Long Reading Distance
Description
Description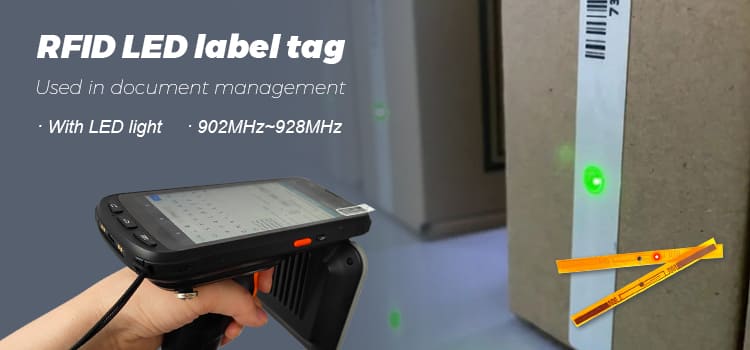 What is RFID LED Label Tag?
UHF RFID LED label tag adds LED light to the traditional RFID tags. It can help to identify a single specific object, and it may also simultaneously multiple objects are recognized. A large memory storage are support with this RFID LED label.
RFID LED tags while exerting the advantages of RFID technology. These tags also have the functions of quick search and single product positioning. When the RFID tag needs to be located, only needs to selected the EPC number of the tag on RFID reader. Then the LED lights on the RFID LED label will flash. As a result, the light flash allowing users easy to find and to manage items.
Specification of UHF RFID LED Label Tag:
| | |
| --- | --- |
| Product Name: | UHF RFID LED Label Tag |
| Model: | CXJ-RFT006 |
| Chip Type: | KX2005X-BL |
| Label Size: | 100*8*0.1mm |
| Material: | FPC/Coated Paper+RFID Inlay |
| Frequency: | FCC: 902MHz~928MHz |
| Protocol: | EPC Class 1 Gen 2; ISO18000-6C |
| Temperature: | -40℃~85℃ |
| EPC Reading Distance: | 7.5M |
| Lighting Reading Distance: | 1.5M |
| Memory: | 96bit EPC ; 1312bit user memory; 96bit TID |
| Reading Times: | 100.000 times |
| Suitable used on: | Un-metal surface |
Features:
1. With LED light can easy fine the item's location.
2. Greatly improve the searching efficiency and management level.
3. May also simultaneously Multiple objects are recognized.
4. Suitable to various RFID printer's working.
5. With a large store memories.
Application:
Usually the RFID UHF Led tags are used in document management, library management, cable management and warehouse management. It can totally help people to save much time and easy to find the items.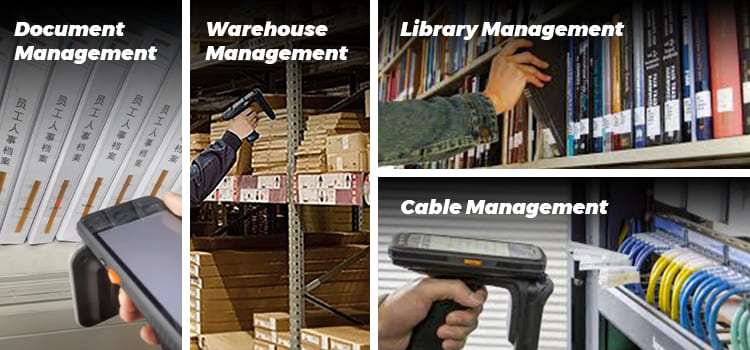 Are you interesting for our RFID LED tag? Contact us to know more! Email: info@cxjrfidfactory.com | Mob/WhatsApp: +86 13510271993