Custom NFC Metal Card Ntag213 Chip Metal Business ID Cards
Description
Description
NFC Metal Card for Sharing Social Info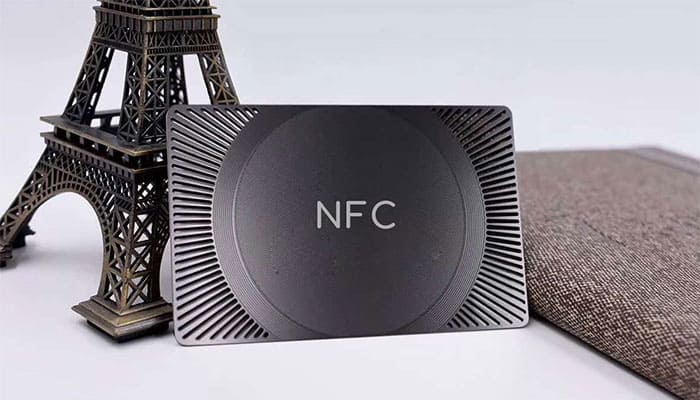 CXJ RFID is a direct factory with 16 years experience in NFC cards, metal cards and bamboo cards. Use metal NFC business cards share your social info to others, a customized service provide for special design. We are professional to provide you the OEM NFC metal card with good price and service.
Specification:
Product Name:
Custom NFC Metal Card Ntag213 Chip Metal Business ID Cards
Model:
CXJ-NC001
RFID Chip:
NFC Chip Ntag213/215/216
Frequency:
HF 13.56Mhz
Material:
Cards: Stainless Steel, Aluminum.
NFC Sticker: Coated Paper/PVC/PET.
Size:
Card Size: 85.5*54*0.5mm/0.76mm/1mm or Customized.
NFC Sticker Size: Round 30mm, Square 30*30mm or Customized.
Thickness:
0.3mm, 0.4mm, 0.5mm, 0.8mm, 1mm, 2mm or customized.
Card Surface Craft:
Etched/Engraved; Brushed; Mirror effect; Die cutting/cut through; Silk color printing; Plating with black color.
Reading Distance:
1-10cm, depends on the card chip and RFID reader.
MOQ:
500pcs with personal design.
Free Sample:
Available in stock.
Supply Ability:
5.000.000 pieces per month
Packing Detail:
1 pc/opp bag;
100 pcs/hard paper box (size: 110*65*65mm) or
200 pcs/hard paper box (size: 123*97*66mm) or
as per custom packaging request.
Port:
Any port of China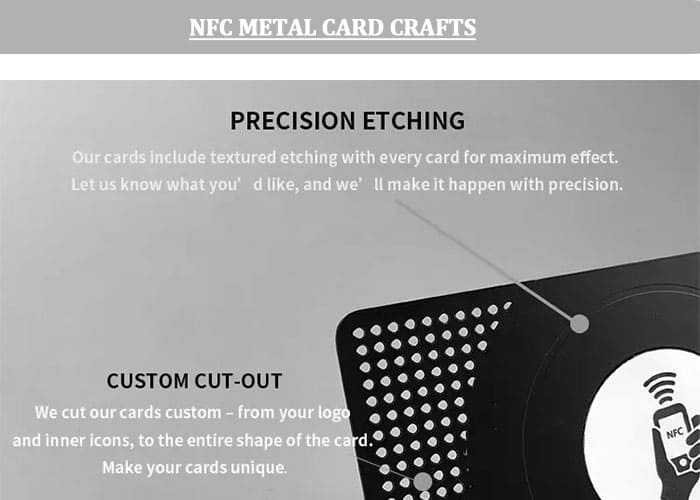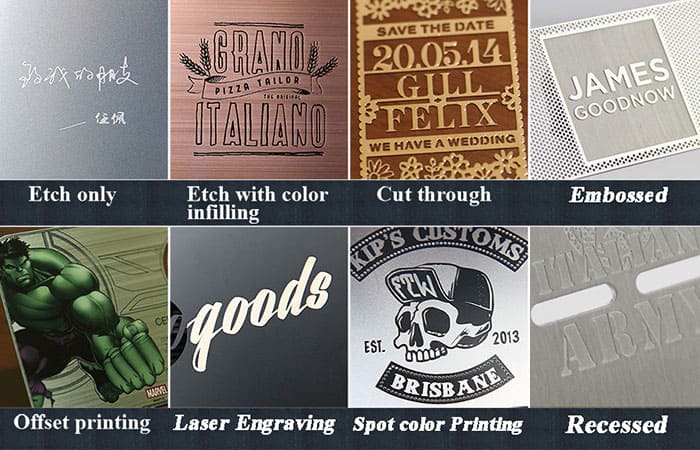 Features:
Metal Material: Stainless steel, brass.
NFC Sticker: Coated Paper/PVC/PET.
Thickness: 0.3mm, 0.4mm, 0.5mm, 0.8mm, 1mm, 2mm or customized.
Craft: Etched/engraved; brushed; mirror effect; die cutting/cut through; silk color printing; plating with black color.
Applications: Club, promotion, advertising, enterprises, bank, traffic, insurance, super marketing, parking, school, access control etc.
Different Choice for you except NFC Metal Card!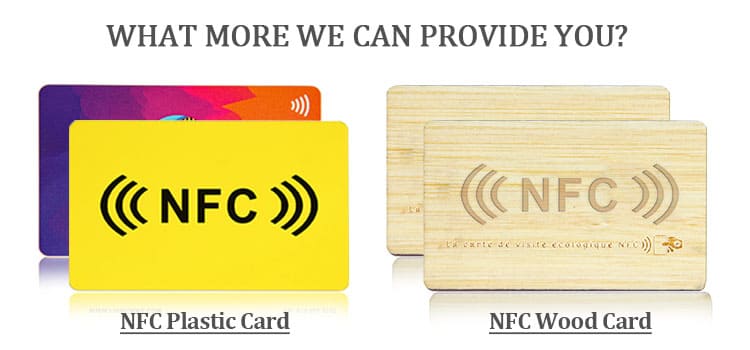 Why Choose US?
1. Speed
We offers the faster production time for custom printing NFC metal card. Our production time about 10 working days and delivery time is 4-5 days by UPS, SF,DHL etc.
2.Pricing
We are metal NFC business cards manufacturer from China. All the cards are produced by ourselves. The price is our advantage. All the prices are factory price.
3.Free Samples
Our samples are free for your testing, if you want to have a physical sample, you could contact us, we will send you our samples.
Package Information: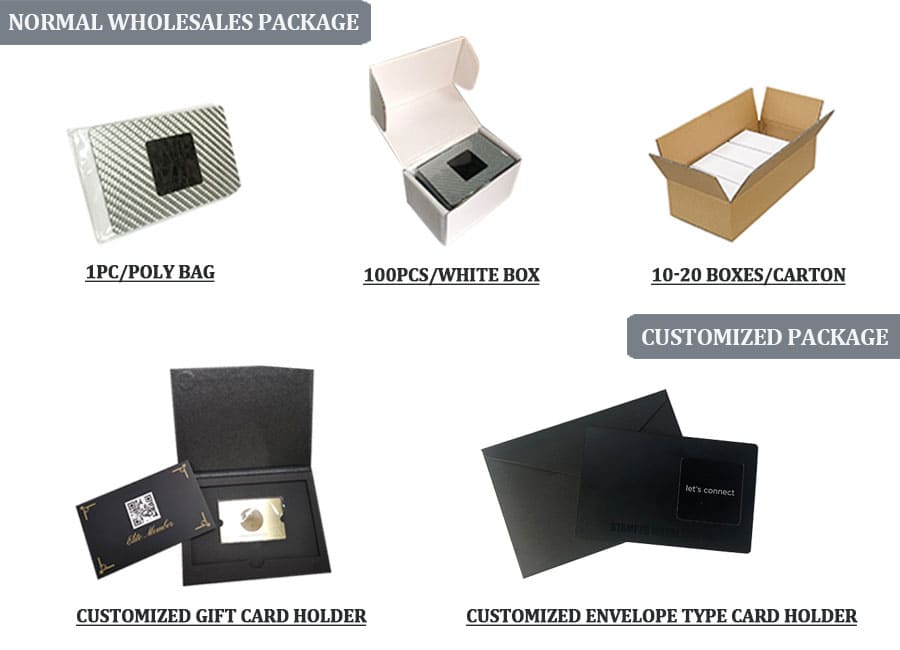 CXJ RFID Factory is a leading RFID NFC metal business cards supplier in China. Factory direct supply all kinds of RFID NFC products, contact us to know more!
Contact: info@cxjrfidfactory.com | Mob/WhatsApp: 0086 13510271993