What is RFID tag?
RFID tag is technology which works on radio frequency and it is used for the auto-identification for the different object. It is y similar to barcode, but with a few major differences as below:
Line-of-sight is NOT needed to read RFID label.
Hundreds of tags can read in seconds.
RFID Tags can be very durable.
RFID Tags can hold more data than other types of tags and labels.
RFID read range different choice from centimeters to dozens of meters.
RFID tags can encrypted or locked for security.
RFID tags memory is possible to rewritten and reused.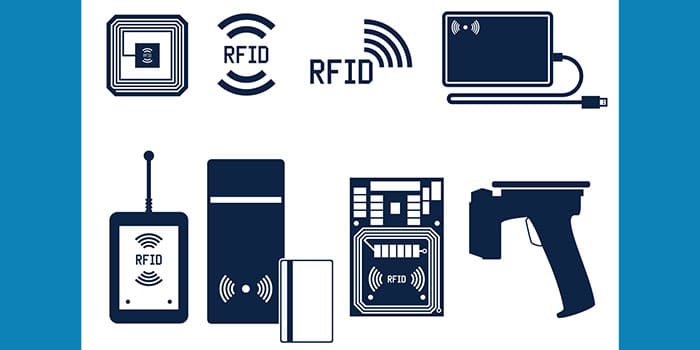 Three different kinds of available RFID tag:
RFID Passive tag
RFID Active tag
RFID Semi-passive tag
The passive RFID tag is our topic here, there are three frequency mainly operate for the system:
LF: Low-Frequency band
HF: High-Frequency band
UHF: Ultra High-Frequency band
And now let's see how to check passive RFID tag?
It's easy, just need to confirm which frequency is your passive RFID tag, and use same frequency band RFID reader to scan the RFID tag, during this process, you could check the reading distance, the sensitivity, comparing different RFID tag types and different working environment, also you could try to encode (write data in chip).
About RFID HF tag
RFID HF tag are a quick and easy way to drive more customer engagement, especially NFC tag (NFC is a part of HF RFID). While QR codes may do many of the same things, they require the customer to open an app and scan the QR code. With an NFC tag, your customers only need to swipe their phones near the tag, and their phones will automatically launch an application or visit a URL-perfect for customer loyalty programs.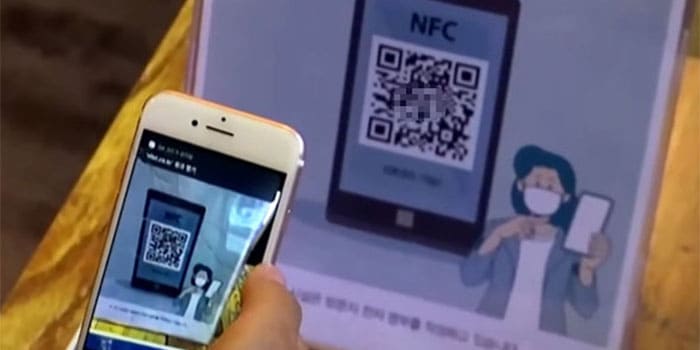 About RFID UHF tag
RFID UHF tag are in long reading range and don't need to scan one by one, sensitive to liquids and metals, especially if they are directly touching such items. For example,some product packaging might contain some sections of metallic foil, placement of an RFID tag directly on that foil will severely impact the ability for that tag to be read.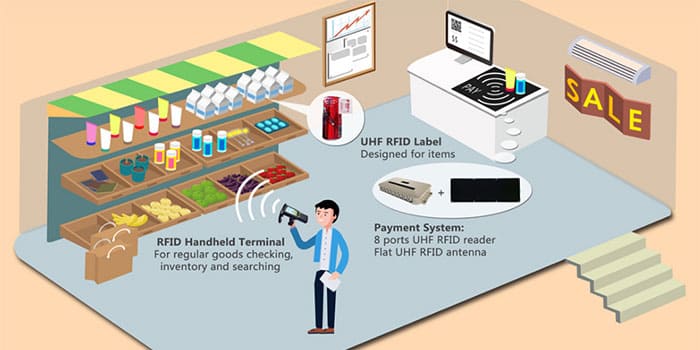 Many different types of RFID tags/labels for your choice. Different sizes, different materials, different chips, different characteristics are accept.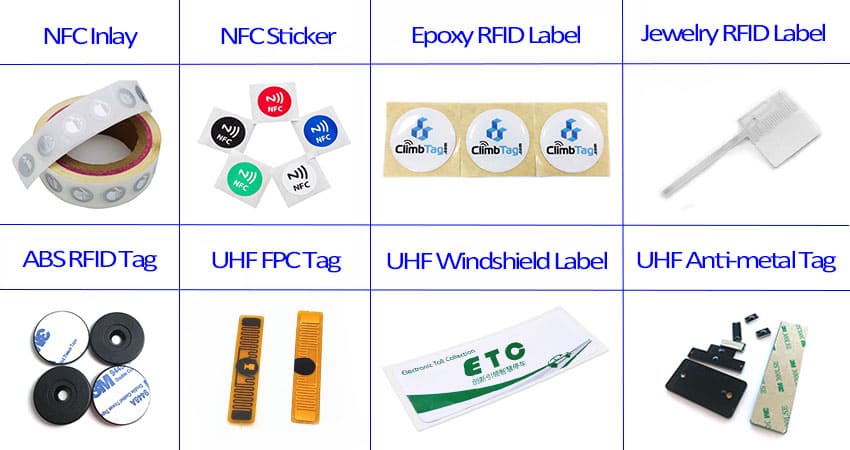 If you are interesting in RFID tag, it will be great if you could share us your application details, we are appreciate to share some advice.
Contact email: info@cxjrfidfactory.com
WhatsApp: +86 135 1027 1993