about color printing
RFID manufactures
1. Confirm color with customer
One of our customers was very particular about the CMYK color printing for their project. When placing the order, they asked that the color must be the same as their design. Otherwise, they would be unsatisfied with the order. Upon receiving and checking the design, we noticed that on a calibrated monitor the red appears very brilliant. I asked the customer, "would you like us to make the card with totally brilliant red color as it appears on the monitor?", customer said "yes!".
2. Do some professional suggest according to customer request
If we printed the color exactly according to customer design, the red color would actually be a dark red. It is not the brilliant red as it appears on the monitor. The customer's design color is C:20, M:100, Y:100, K:0. The "C" of the CMYK color value means cyan (blue) color. If the cyan color value is higher, the final printing color of the plastic card will make the red color darker.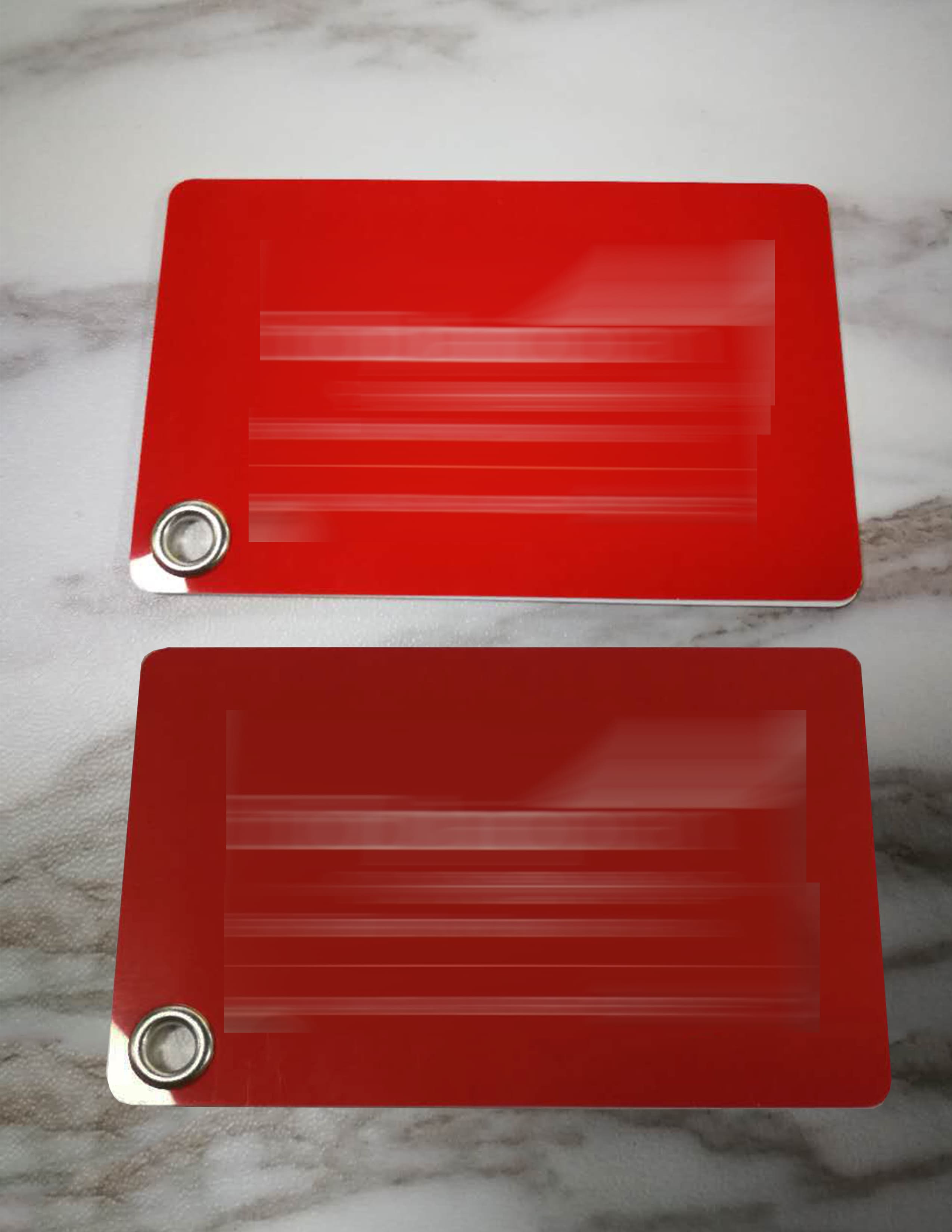 I explained to the customer that the printed appearance and the appearance on a monitor is different and suggested. Based on my experience, that we alter the "C" color value to create a brilliant red. To help illustrate my suggestion, I instructed the factory to print a plastic sample sheet with the color value altered to C:0, M:100, Y:100, K:0. After receiving the sample from the factory, I took a video of the printed sheet and sent it to the customer for their inspection. They told me they were very satisfied with the color and asked us to do the whole order according to the new suggested color value.
RFID manufactures
This is just one story among many of our company. We often provide consultation about the design before sending an order to the factory to printed. It is our goal to produce the most professional quality product that will match or exceed the expectations of the customer. Through professional service and quality, we want to form a relationship with our customers that will last for years to come.
Thank you for taking the time to read this story. We look forward to helping you realize your next project!
A very hot product we suggest for you is silicone adjustable RFID wristband for coming Christmas events. For more information of that, please paying attention to Chuangxinjia blog to read more weekly articles.