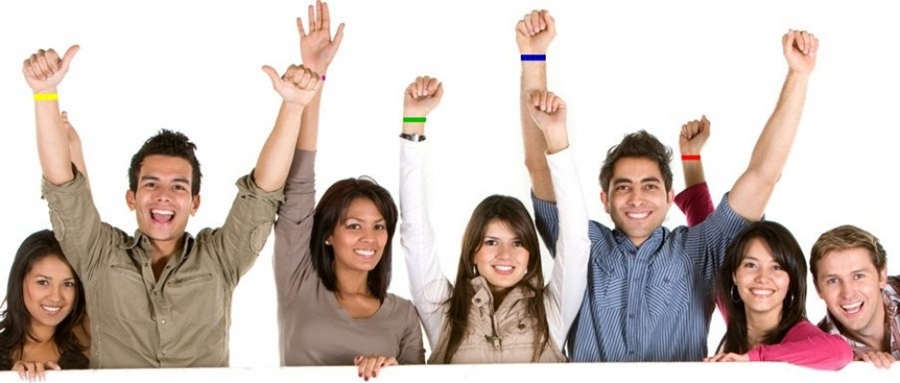 The disposable RFID tyvek paper wristband has been made for healthcare applications such as tracking patients in hospitals and clinics. This kind of disposable RFID tyvek paper wristbands can be used for access control for amusement parks, concerts events and conferences, recreational venues and more. The disposable RFID tyvek paper wristband can provide automated data capture that enhances proficiency and accuracy while reducing costly and dangerous errors. The disposable RFID tyvek paper wristband can also reduce counterfeiting of admissions, at entertainment venues and can also be used for cashless payment apps.
The CXJ-RPW006 chip options have many types can be choosed, such as NXP Mifare S50, compatible Mifare 1k chip, NXP Ntag 213 /215/216, NXP I-code 2, NXP Ultralight EV1. The size of CXJ-RPW006 includ 210*35mm, 250*30mm, 206*32mm, 230*51mm, 300*30mm, 255*25mm and other you customized.
RFID Tyvek paper wristband are well suited for a low-cost solution and are popular with children events. Tyvek paper wristband are the perfect solution for high volume orders and frequent use. They are easily applied to adults or kids and can be custom printed to match your branding.
Shenzhen chuangxinjia produces varieties of RFID tyvek paper wristbands, such as RFID disposable paper wristband, RFID pvc wristband,RFID fabric wristband, RFID silicone wristband etc. Our company has more than 15 years of production experience, cooperated with many well-known companies, such as Sony Samsung, OPPO, British Telecom etc.