Dear Client,
2020 almost finish in Chinese calendar, CXJ RFID Factory wanna say "Thanks" to you, thank you for your support, your trust during the past difficult year. And hope we can being together in 2021 and future, let's power together to push our business getting better, CXJ RFID Factory will always do our best for you.
Following is CXJ RFID Factory Holiday Notice of Chinese New Year, we have 13 days vocation from Feb 6th to Feb 18th, will back to office on Feb 19th.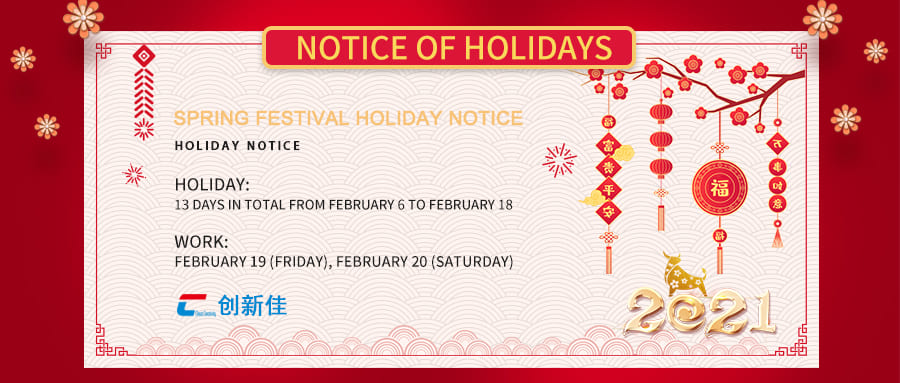 If you have any question during the holiday, you still can contact us, we will be online for you anytime.
Email: info@cxjrfidfactory.com | WhatsApp: +86 13510271993 | Skype: chen.fangqun
Wish all of you have a nice day!