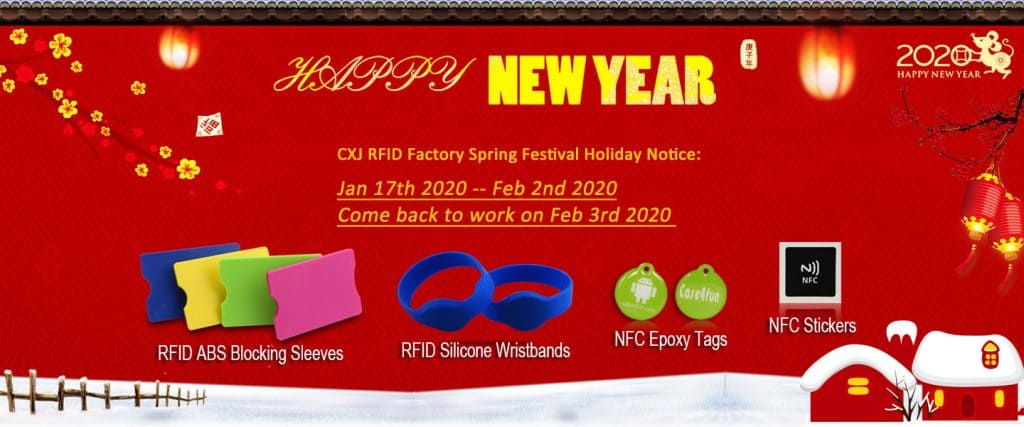 Holiday Notice to Celebrate Chinese New Year!
Dear Customers:
The annual Chinese New Year is coming. In order to let all of our colleagues return to home and reunite with families to have a happy Spring Festival; Chuangxinjia RFID company will start the holiday as follows:
From January 17th to February 2nd, Come back to work on February 3rd 2020.
If you have any urgent thing during this time, you can contact us via:
Email: info@cxjrfidfactory.com
Skype: chen.fangqun
WhatsAPP/Mob: 0086 135 1027 1993
Sorry for the inconvenience caused during the holiday, and thanks for your time.