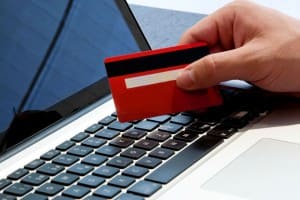 Consumer to "outrageous", where they come from unexpected experience from "out of place"? – "Out of place" is innovation.
Walking in the famous Zhongguancun Venture Street to buy a "Prime same style" coffee, pulled CUP card settlement, no credit card, as long as the payment device before gently flash, and immediately completed a consumer. In China UnionPay "smart core, CUP-line" financial IC card application experience activities, the innovative "flash pay" payments, so that the experience of those in the accident, it would also truly feel the convenience of payment innovation.
"Flash pay" is a shortcut financial IC card transactions, with the "flash pay" card face financial IC card functions are Chinese "flash pay" and English words QuickPass. When using the "flash pay" feature, cashier or the cardholder does not have to accept the financial IC card into the terminal, you only need very easily accept the financial IC card close to the terminal "flash pay" sensing area, gently waved on the line. Correspondingly, China UnionPay cardholders to bring another innovative micro-fast payment – small Free dense visa. When you were small consumer if the use of "flash pay" and the password and signature are saved. Currently, this innovative method of payment, in the 7-11 convenience stores around Beijing can use the CUP also actively promote these innovative services to the well-known fast-food merchants, convenience stores, supermarkets, taxis and other areas.
With the innovative services, UnionPay financial IC card is experiencing explosive growth, CUP related sources, the end of the third quarter of 2015, the country has accumulated financial IC card issuing 1.883 billion, bank cards have been a big step into the "core" era.