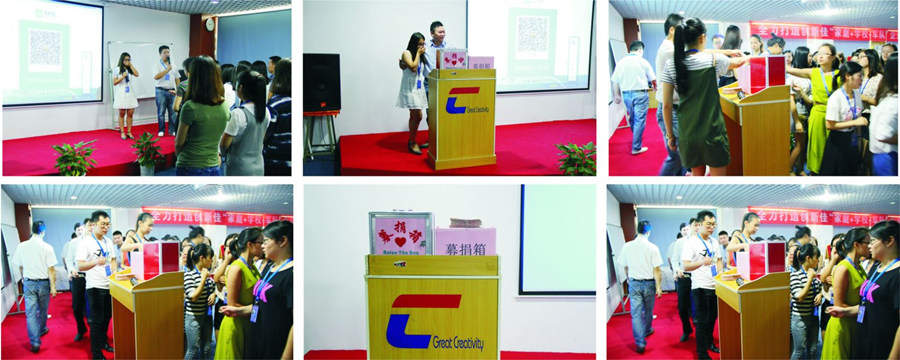 In September of this year, CXJ Smart Card Co., Ltd organized a donation for our new colleague Yueyuan Yang's father, the reason is because her father suffered from the terrible Hypertrophic obstructive cardiomyopathy, mitral valve severe closed is not complete misfortune, and her father need to undergo surgery at once, more unfortunately was that, in order to againest the illness over the years, the family has been overtaxed.
Eight years ago, Yueyuan's father had been diagnosed with hypertrophic cardiomyopathy, but due to poor families, her father had to on medication and periodic inspection to control the disease, until in this year, her father condition deteriorated, in mid-september, he even couldn't walk. When her father was taken to the affiliated hospital of Zhongshan University, Guangdong Province, and the doctor recommendations him for surgery immediately, but need 120000¥to the surgery unfortunately, it is beyong imagination to her family, which already has a huge debt . So this time her family borrowed a lot of friends and relatives again, but still not enough money to surgery.
Maybe Yueyuan's sad mood affected the work, just before her father surgery, her direct leadership awareness of her and her father's condition, and then CXJ Smart Card Co., Ltd organized a voluntary donation for her poor father, our chairman Mr Wujun even was the first to donate and with his own private funds donated 30000¥, of course our colleagues followed donation by chairman Mr Wujun, we all hoped these loving money could help her poor father.
On September 27, after 10 hours of surgery and the back of the watch, her father had out of danger and now the condition has been stabled, after surgery her father demanded her must to bring a pennants to our company which to express their all families' appreciation, Yueyuan said her father surprised that he didn't meet and his daughter has entered our company a short time, but we gave him a huge help. I think it's the power of our company, it not only a company, but also like a large family. Yueyuan also expressed her gratitude to everybady of our company. We are all happy to hear that Yueyuan father's illness has a stable condition. And Peace of mind of Yueyuan has returned to her postion to work now.