French sporting goods retailer Decathlon, said last year the company's sales improved 11% RFID technology and partly due to 951 stores and 43 warehouses logistics center deployments.
Decathlon RFID project leader Jean-Marc Lieby said the company has also reduced the rate of 9% of commodity losses. Currently, most stores are security doors at the cash register and the use of RFID technology for inventory checking purposes. India and Brazil stores only RFID for inventory tracking. In addition, the company's future open new stores will also use RFID technology.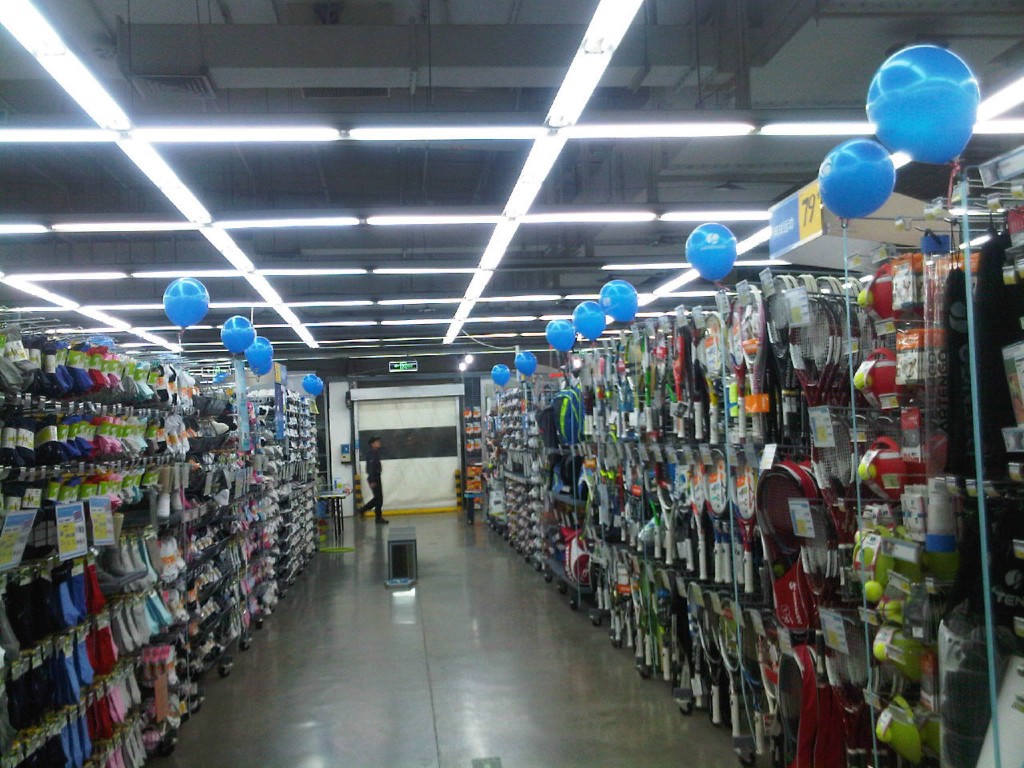 The retailer will be 5% sales growth due to the use of RFID inventory tracking system on. The company added that the new stores and commodity prices is partly due to sales prices.
Within Decathlon stores, employees are using Embisphere An Bifei handheld RFID reader in inventory
Decathlon is the world's largest sporting goods and sports apparel retailers, stores located in Europe, China, Morocco, India and Brazil. The retailer using 50,000 containers transported 6.5 billion of goods annually. Lieby said that about 85% of the goods using RFID tags mark. Store size varies, sales of goods are not exactly the same. Often, they reach 1000 to 12,000 square meters area, sales 35,000 kinds of different products, covering 65 kinds of sports.
Each store cash register terminal built in a Embisphere An Bifei reader
Lieby said that about five years ago, the company began to study the use of EPC UHF RFID technology to enhance inventory accuracy stores and logistics centers, thus ensuring the goods when consumers need. This work was supported by former Decathlon Group RFID project leader Patrice Riboult responsible. According to the survey Decathlon, the main reason for consumer dissatisfaction is always the same: Can not find merchandise on the shelves. The company also hopes to enhance the checkout payment process faster and easier, thus began to study the use of RFID tags to achieve this goal.
After a number of RFID companies and research programs, Decathlon set up his own company in 2010. RFID. The company called Embisphere An Bifei, Decathlon not only for the design, production and deployment of RFID hardware and software products, but also provide RFID turnkey solutions to other retailers.
July 2013, Decathlon started using label own-brand products in order at the distribution center to the stores to track RFID. Spring of 2014, almost all of the logistics center within Decathlon use the label tag merchandise.
The second half of 2014, 800 stores Decathlon stores have been installed within the RFID technology for inventory, cash registers and EAS anti-theft. Decathlon production label products will be marked at the factory, and the third-party goods in the logistics center mark. The logistics center with a variety of methods using Embisphere An Bifei reader when reading label includes receiving goods and transport goods. Meanwhile, Decathlon adhered RFID EAS hard tags and other companies label Checkpoint is also available on the high-value items for theft.